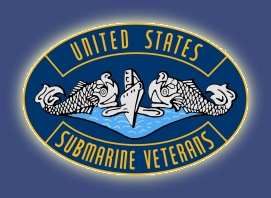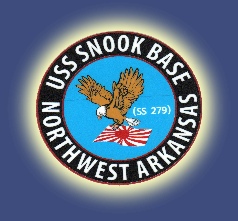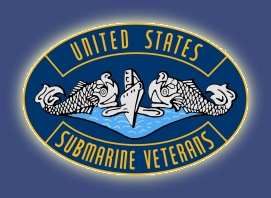 Who We Are
The USS Snook Base of the United States Submarine Veterans organization was commissioned on April 15, 2006. The Base was named after the USS Snook [SS279] lost during her 9th war patrol in 1944. The Base currently has 35 members ranging from WWII to the Cold War who have served on diesel boats, fast attacks and ballistic missile boats.
The USS Snook Base is active in a number of community events including the Bella Vista 4th of July and Veterans Day parades in Branson and Fort Chaffee. Members visit the Veterans Hospital in Fayetteville on Valentines Day during the National Salute to Veteran Patients and participate in the Memorial Day ceremony at the National Cemetery in Fayetteville. The Base is also a charter member of the Northwest Arkansas Veterans Coalition. Perhaps the Base's greatest achievement is the building of a beautiful Submarine Veterans Memorial as part of the Veterans Memorial in Pea Ridge, Arkansas. For all of the above, the USS Snook Base was presented the prestigious Golden Anchor Award in 2017 by the national organization.
Statement of Purpose
To perpetuate the memory of shipmates who gave their lives in the pursuit of their duties while serving their country. That their dedication, deeds, and supreme sacrifice be a constant source of motivation toward greater accomplishments. Pledge loyalty and patriotism to the United States of America and its Constitution.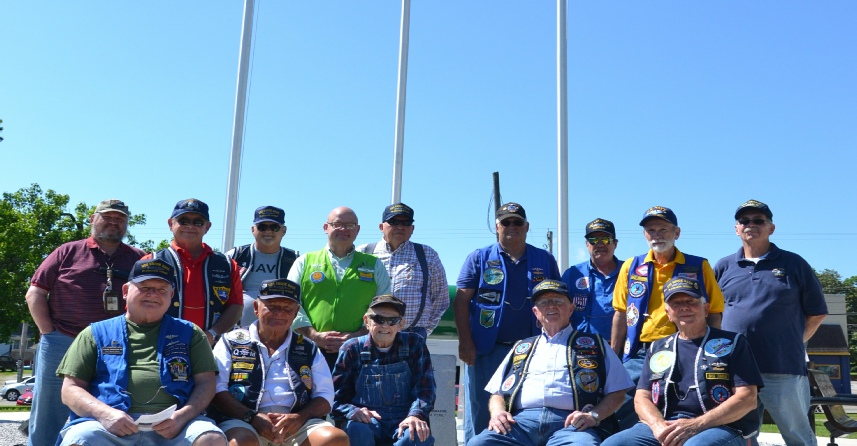 Click on picture for enlargement
We meet on the first Saturday of each month at the Bentonville, AR, Whole Hog Café 1400 SE Walton Blvd. #46, behind Krispy Kreme Doughnuts.
Come join us for food and fun at 11:00 a.m., order your food, and the meeting starts at 11:30 a.m. Whole Hog supports us with a generous Veterans Discount.